kevindotcar
cookie help
Well, I've been bugging people about this problem for a couple days, but I think I've been wording the problem wrong.
My issue is that SFDC is puting the last lead list view ID (fcf=00B...) that I need in a cookie that is on domain cs4.salesforce.com: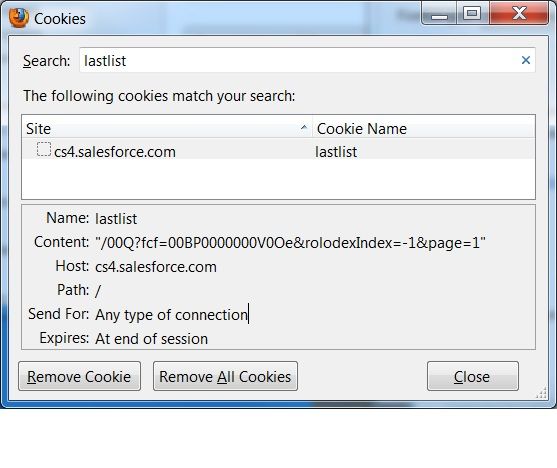 ....And I'm trying to access it from domain  "cs4.visual.force.com" ....
As near as I know, this is not possible...
Am I totally out of luck on this problem?
...Or it there some other possible way I can get to the last lead pageview that I'm missing?
Thanks,
KC